I am thrilled being a part of this official blog tour and to get a chance to review this awesome book written by Rossalyn Warren.
Book Info
Title: Targeted and Trolled
Tagline: The Reality of Being a Woman Online
Genre: Gender Studies
Format: Ebook (52 pages)
Publisher: Transworld Digital
Released On: 22nd October 2015
A feminist campaigner is sent death threats online at a rate of over fifty-per-hour. A woman who shares on social media her experience of rape, so that others might feel brave enough to speak out, is bombarded with abusive messages. More than a hundred female celebrities have their personal nude photographs stolen and published by hackers. The victims of these stories of trolling and internet crimes have just one thing in common: their gender.
Most of us use the internet every day, but we rarely stop and think about the way we are received there and whether the treatment of women online differs from the treatment of men. As a Buzzfeed journalist, Rossalyn Warren has first-hand experience of the sexism and misogyny targeted at women online – the insults about their appearance, the rape threats, and in some instances even stalking.
In Targeted and Trolled, Warren exposes the true extent of the global problem. Informative, empowering and inspiring, this book is both a shocking revelation of the scale of the problem and a message of hope about how men and women are working together to fight back against the trolls.
Purchase link: http://amzn.to/1k7n9P2
Review
A book about the reality and facts which women faces everyday in their lives. Targeted and Trolled is precisely written and portrays the true image of this gender oriented society.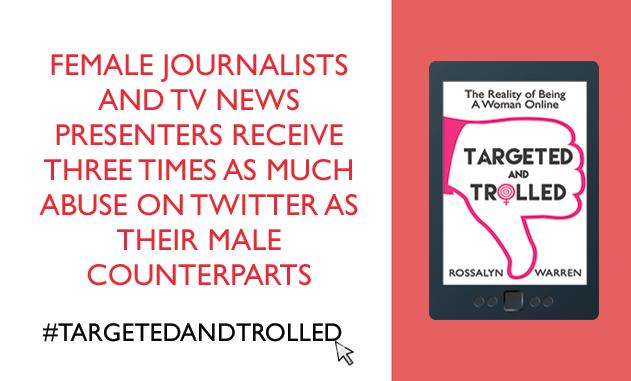 The book highlighted some incidents which happened to some of the renowned women who are raising their voices against sexual harassment and supporting the victims. Abuse and shaming are the very common examples of online harassment which women faces more than men. Most of us would have witnessed these acts on many of the social networking sites.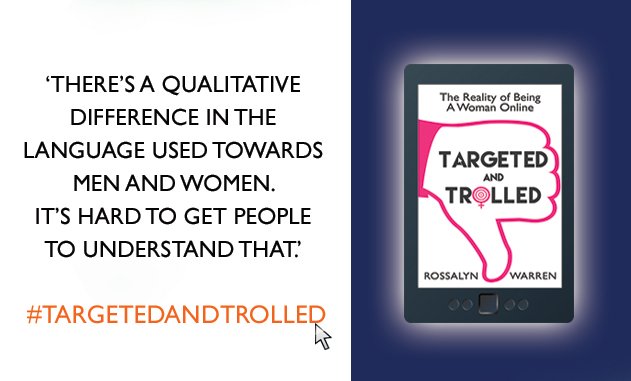 Often men are not aware that women are sexually abused and shamed on internet. Mostly, online harassment is gender biased. Men are usually harassed and shamed for intellectual in abilities where as women are harassed and abused sexually for being an online user.
Minorities are also targeted often. Muslim women are mostly trolled for sharing their opinion online and they are usually sexually harassed and abused by male online users from other religions.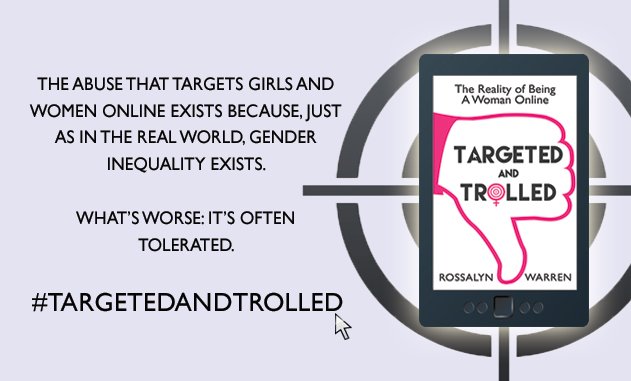 Being a Pakistani female citizen, I can totally understand the way society often blames the woman. In some rural areas women are not allowed to have social media profiles and to be an online user. The main cause of this mindset is the fear of being sexually harassed online. Due to media awareness and campaigns led by NGOs this mindset is changing.
Most of the times Pakistani women are not even aware of the term online harassment. As Rossalyn has stated in the book, that most of the times women think that online harassment is a part of the deal for being an online user.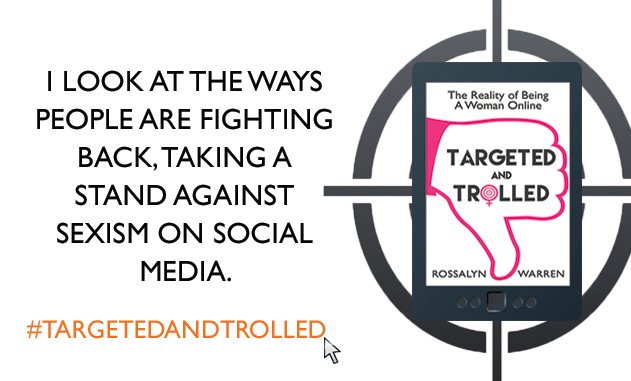 "Do no harm, take no shit." — Wilson
Wilson also put an emphasis on women that owning their voice is a powerful tool which they must use online.
Kati Heng's way to spread out the word against harrasment: http://stopthecatcall.tumblr.com
"Rememeber this is your internet, this is your technology. This is your online space you need to reclaim." — Nighat Dad
Nighat's work against cyber bullying: http://digitalrightsfoundation.pk
It good to know that women all around the globe are fighting in their own ways against online harassment and sexual harassment. Victims are raising their voices and spreading out the word through social media to spread awareness and to support each other.
I just came across this article which focuses on ending the victim blaming.
Read more: http://www.boredpanda.com/victim-blaming-illustrations-katarzyna-babis/
Author Bio
Rossalyn Warren is a reporter for BuzzFeed News and is based in London. Contact her rossalyn.warren@buzzfeed.com
http://www.buzzfeed.com/rossalynwarren
http://rossalynwarren.tumblr.com
——————————————————————————————–
Don't forget to follow along the blog tour and checkout the other stops.
This is a must read book.
Rating: 5/5
Disclaimer: I got a galley of this e-book via publisher and getting a review copy does not altered my opinion of this book.